HESTA presented
We are here for you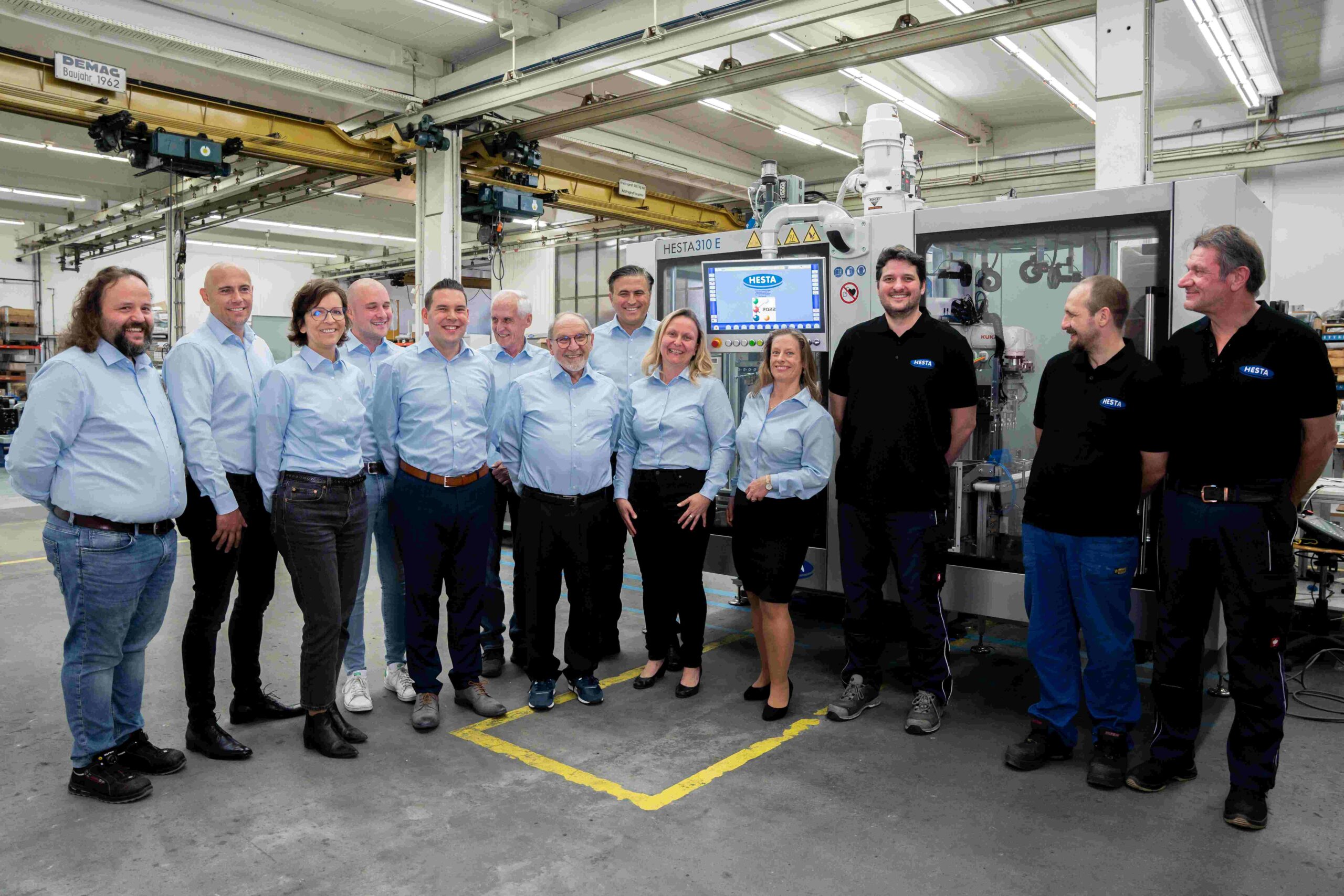 Our promise: Wherever new HESTA is written on it, it always contains uncompromising quality and outstanding technology. With Swabian love for precision and German engineering and we ensure that your system always produces exactly what you have defined with us. From the smallest bottle to the largest container. That's a promise!
The core competence of new HESTA is the development, production, commissioning and service of innovative solutions in the field of extrusion blow molding technology and machine-related autotization. With 25 employees and a large team of partners and specialists, we are now one of the leading suppliers on the market.
new HESTA can look back on a long tradition, as the company was founded as early as 1948 as "Hermann Staehle apparatus engineering - HESTA" was founded in Stuttgart and has always worked continuously on new innovations. We are proud to have been one of the few companies in the market since the beginning of blow molding. Thus, we have contributed a great deal to the fact that blow molding is so widespread and technically on a high level today. Today, we successfully produce at our location in the beautiful town of Schwäbisch Gmünd.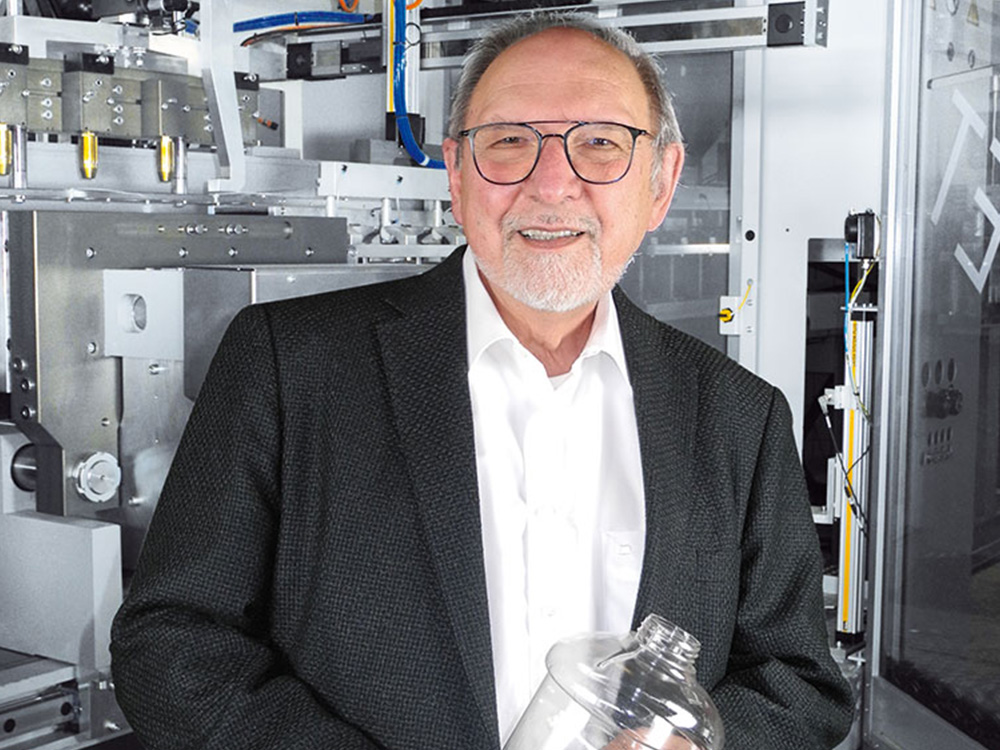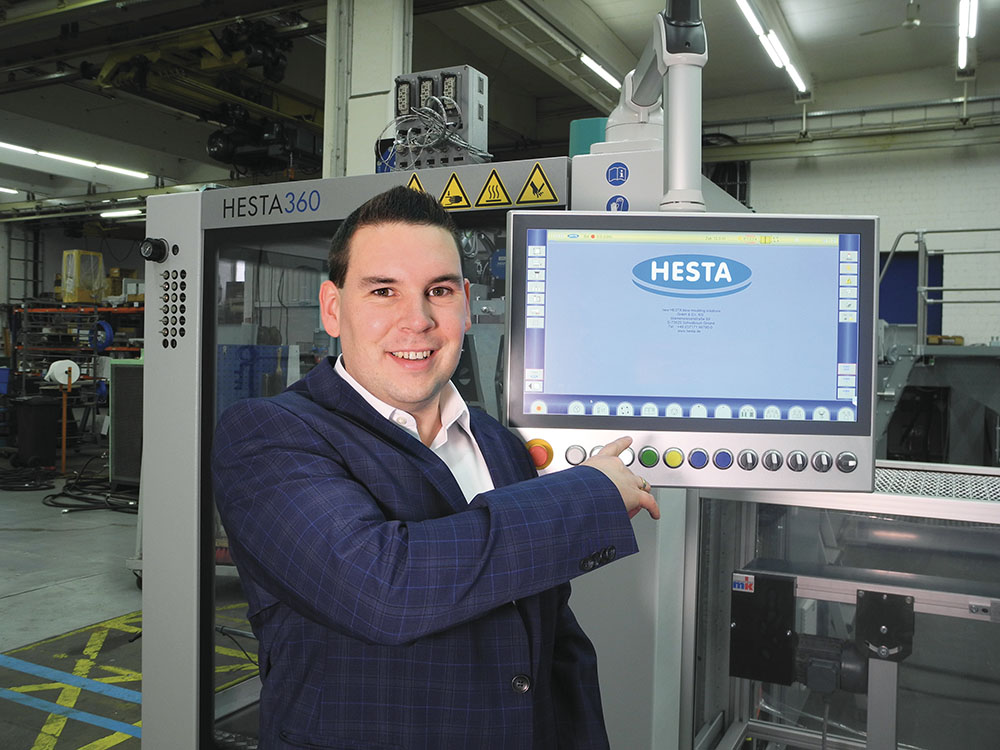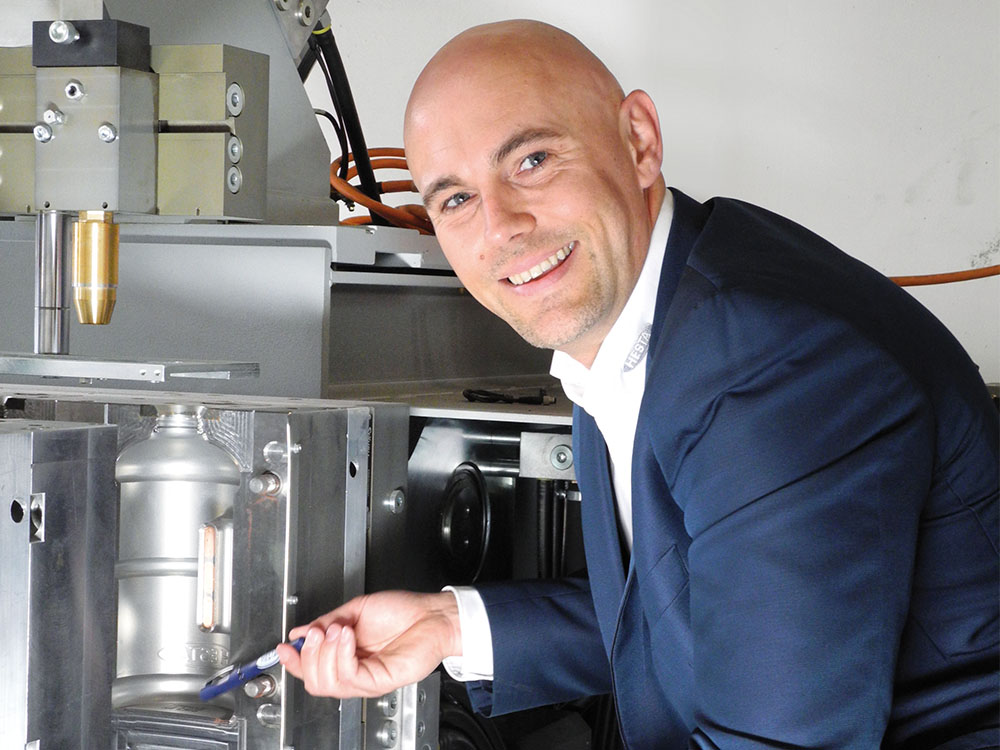 "Low manpower 24/7 blow mold production for our customers".
This is our guiding star, which we are approaching at high speed and in many innovative steps. From many discussions with our customers and experts in blow molding technology, we have derived our vision for the future.
Customers benefit in several ways:
Plastics processing runs continuously; heating and cleaning processes are limited
The output quantity is increased enormously, which greatly reduces costs
By significantly increasing machine uptime, investments to increase capacity can be avoided.
The focus of our innovations here is an integrated production system consisting of the elements reliable machine technology + automation + digitalization.
In the design and development of this integrated new HESTA production system, it is crucial for our customers that they can continue to rely on the proven new HESTA unique selling propositions of efficiency (highest OEE, material and energy efficiency, highest output, process stability, etc.), flexibility (fast changeover through new HESTA quick-change systems, Flexline, etc.) and the unique compactness in the usual way. In this way, we provide our customers with essential competitive advantages in order to meet the constant demands of the market.
The challenges faced by our customers today, with the unavailability of qualified skilled personnel and operators on shifts, reinforces the need to come up with suitable solutions and support measures here in a very timely manner. This is also a key consideration in the design of our system solution - assistance systems and digital tools will be the essential support systems here.
HESTA presented
In use worldwide
Successfully certified
Quality Management
at new HESTA
New HESTA places special emphasis on high quality and safety standards in the development of its machine automation systems and products.
This is also reflected in our quality management. For the scope of development, production, sales and service of extrusion blow molding machines as well as peripheral and automation systems for plastics processing, we have successfully passed the audit for DIN EN ISO 9001:2015. 
The core of this certification is the orientation towards customer requirements and a quality management focused on the individual work processes. Customer satisfaction is our top priority, which is why we work every day to improve and develop even better customer solutions.
If you have any further questions about our quality management system you can contact us at any time.
From the small hidden champion to the multinational - we offer suitable solutions for all our customers.
We address your needs individually and deliver an optimal solution for you and your end customers. 
Contact us
Do you have any questions?
new HESTA blow molding solutions GmbH & Co. KG
Werrenwiesenstrasse 89
D-73525 Schwäbisch Gmünd
info@hesta.de
support@hesta.de
Phone +49 (0) 71 71 / 99 790 - 0
Fax +49 (0) 71 71 / 99 790 - 13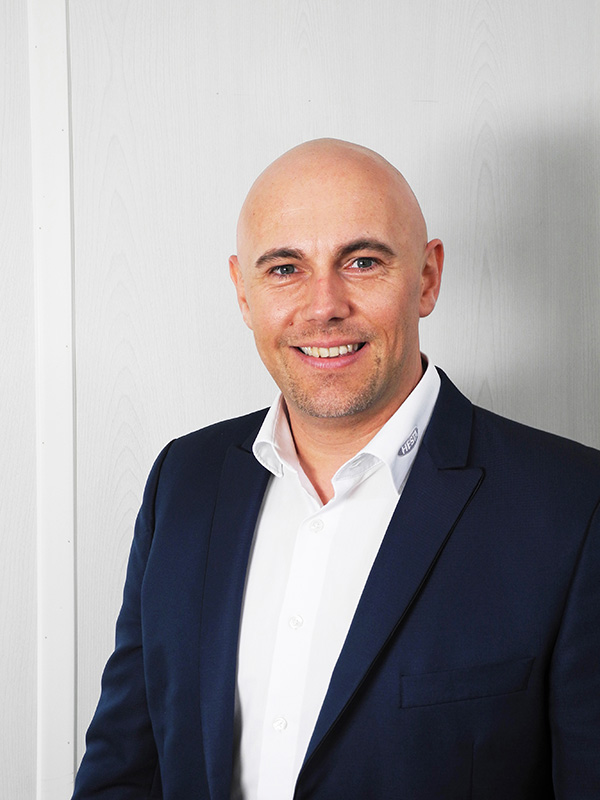 Geschäftsführer, Technischer Leiter, Key Account